Episodes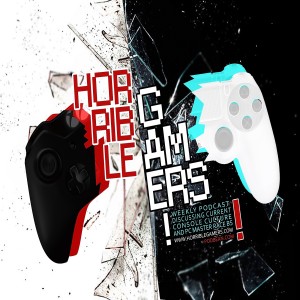 Monday Apr 24, 2023
Monday Apr 24, 2023
 HGP#421  This week join Jesus, Wigman709,Ryan, and Gunny as we discuss,                         Video Games, life, and so much more! Does anybody read this? We appreciate you! 
Intro Music by Fantomenk - Dis Chipo
Outro Music by Broke For Free- Night Owl
Join us in our group on Facebook -https://www.facebook.com/groups/HorribleGamers/
Like our Page -https://www.facebook.com/HorribleGamers/
Follow us on Twitter -https://twitter.com/_Horriblegamers
Discord -https://discord.gg/8bsaxmD
Patreon -https://www.patreon.com/horriblegamers
If you like the show..Rate and Review It! Special Thanks to Our Patreon Supporters Jesus Loves You!
Check out Manscaped and keep your balls happy! 
Get 20% OFF @manscaped + Free Shipping with promo code HGP20 at MANSCAPED.com! #ad #manscapedpod