Episodes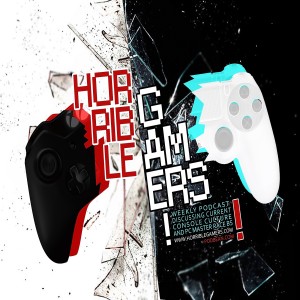 Tuesday Apr 12, 2022
Tuesday Apr 12, 2022
Enjoy this classic HGP Episode we will return next week with a fresh new episode!
The HG crew is back with special guest BrinkofEternity, Eric S., Clint and Wingman709. We discuss simulations, video games and answer lifes hard hitting questions like why is the sky blue? Join us for another show and if you have not yet done so Join our FB community.
Like our Page -https://www.facebook.com/HorribleGamers/
Follow us on Twitter -https://twitter.com/_Horriblegamers
Discord -https://discord.gg/8bsaxmD
Patreon -https://www.patreon.com/horriblegamers
If you like the show..Rate and Review It! Special Thanks to Our Patreon Supporters Jesus Loves You!
Check out Manscaped and keep your balls happy! 
Get 20% OFF @manscaped + Free Shipping with promo code HGP20 at MANSCAPED.com! #ad #manscapedpod